Spektrum Berlin, a community driven art space with focus on the intersection of science and technology is a fantastic venue and one of our favorite places of the city.
As a meeting place for creative people, engineers and scientists, Spektrum developed into one of the most active media art projects of the Berlin art scene.
It is a privilege to develop the identity for a client who is so directly connected to our own interests. Next to the visual identity we created the website and several tools such as newsletter generator, an app for the event program and the archive, which documents all the artists and works which are presented at the space.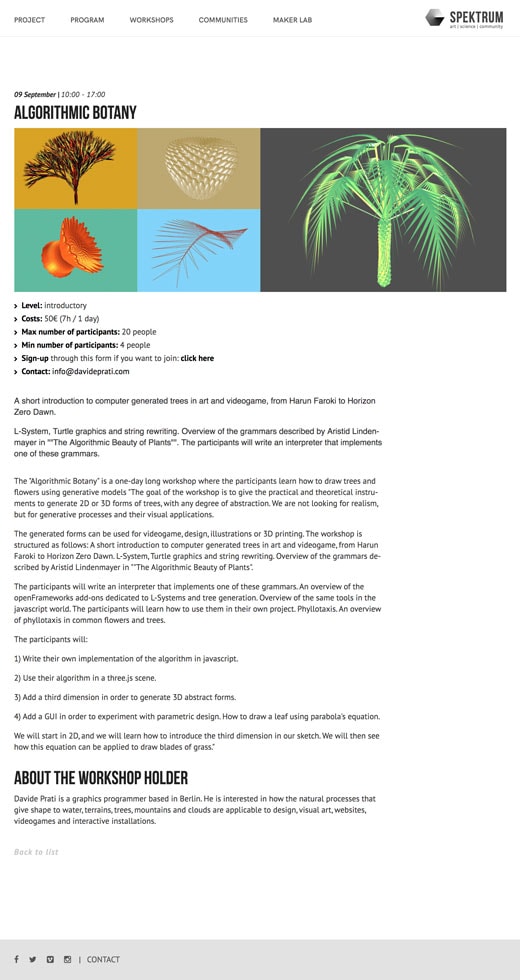 The current event program is fed to an app running an animation on a monitor behind the large glass windows of the exhibition space.
2D/3D
In reference to Claude Bragdon's fantastic works, we experimented with the projection of 3 dimensional cubes on planes using THREE.js. The idea, that one specific cross section of 3D space reveals a segment or aspect of the volume of an object, is both a strong visual concept and stands as a poetic metaphor for Spektrum.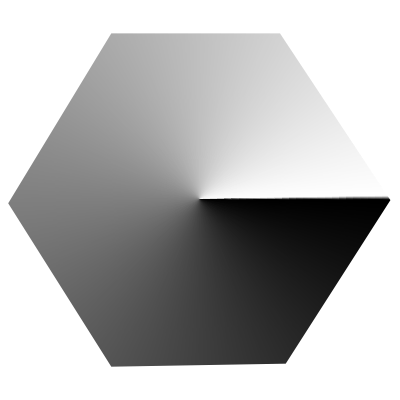 When Spektrum opened it's doors in 2015, the idea for the visual identity was to work with the concept of a color cube, which represents the wide array of aspects and activities of the space. Since then, the cube serves as the key visual element.
Communities
The Spektrum communities are groups of creative people which meet on a regular basis to research topics such as distilling smell, hacking, audio visuals, crytpography etc. The Website we developed offers each community access to dedicated space to publish their events, discuss research results und publish content. TYPO3 is our first choice when it comes to complex content access, multiple editors, user groups and publishing workflows. Furthermore, the framework is flexible and allows for developing APIs and Tools, using a single code and content base.